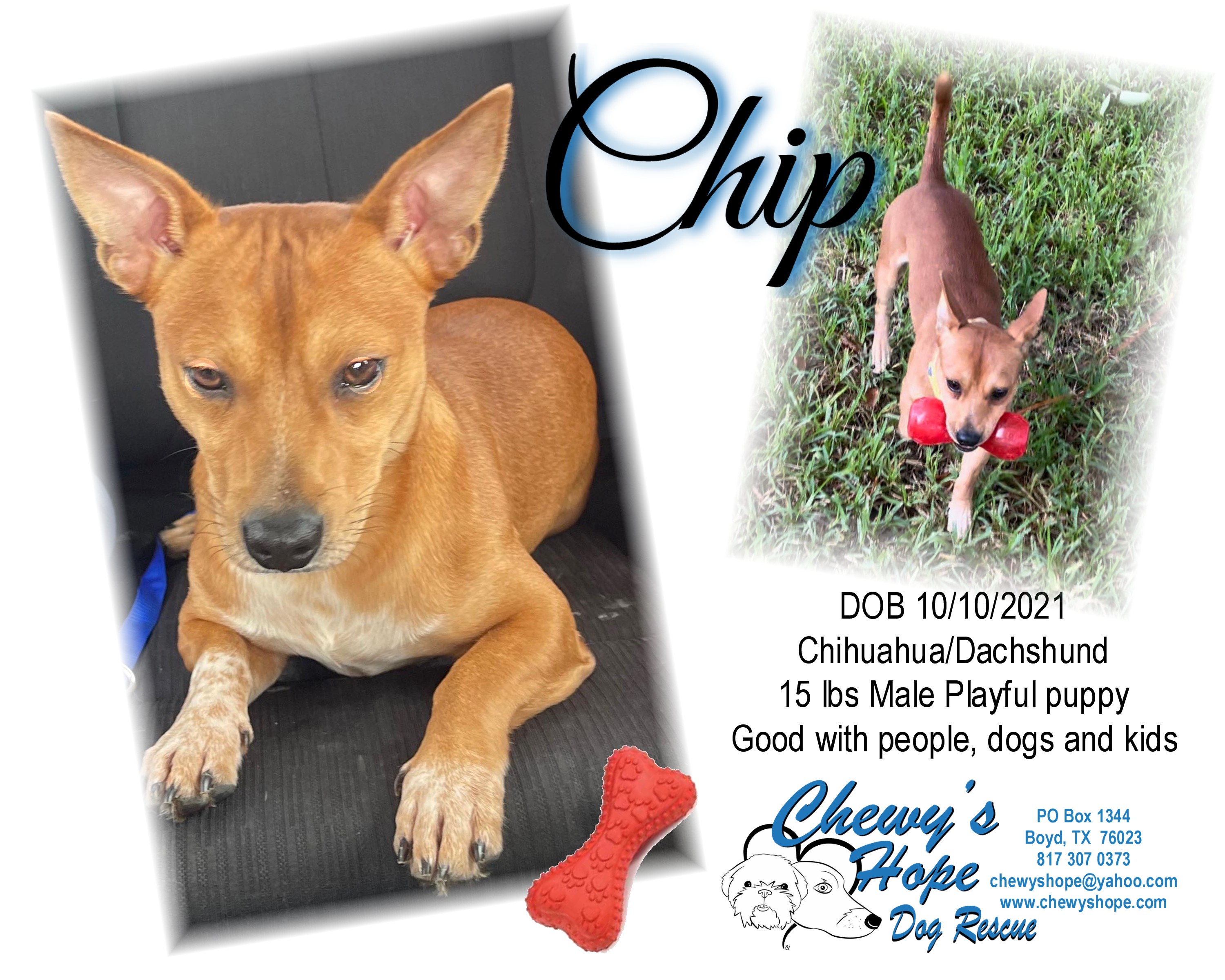 Chip is a distemper survivor and did present with mild seizures shortly after coming to Chewy's Hope. He is on one medication (Keppra) and some holistic supplements. He has not had any more seizures after being put on medication and vet says there's a chance, he may not always have to be onKeppra.
Chip would need a parent who works from home or is retired as he suffers anxiety. His foster parents take him to work with them each day.
Introducing Chip!
Fostered by Jennifer Blakeney and Vinnie Kiedrowski.
Chip is 15lbs of full happiness. Chip is an inside boy, but he enjoys watching squirrels outside, chasing the ball and playing fetch, chewing on his toys and playing with other dogs. He is dog friendly, people friendly and kid friendly with proper introductions. He is a little over 18 months old, so he still has a puppy playful nature, but he also enjoys his nap times and puts himself in bed around 8pm every night and sleeps all night. He will even cover himself up if he is cold.
If you enjoy cuddling, he does too! If you hold him long enough, he will fall asleep in your arms.
Chip is house trained but still needs to be taken outside regularly, as he is learning to alert that he needs to potty. He knows sit and is working on stay. And his most unique feature is his tail wags in circles when he is really happy!